Colombia is a country full of diversity, an incredible place where any traveler, national or foreigner, can enjoy the landscapes, culture, traditions, history, among many other riches that our nation possesses. In this opportunity we want to share with you which are the Archaeological Parks you can visit if you are in Colombia.
.
Top 4 archaeological places to visit in Colombia
It is worth mentioning that the following parks already have the resolution issued by the Colombian Institute of Anthropology and History-ICANH, the entity in charge of recognizing, investigating and protecting archaeological parks in Colombia.
.
Lost City Archaeological Park – Teyuna
Ciudad Perdida is one of the most important archaeological parks in Colombia, it was declared a Biosphere Reserve of Humanity by UNESCO in 1979. It is located in the Sierra Nevada de Santa Marta, between 900 and 1,200 meters above sea level.
Currently, there are 3 options to visit it: the 4-day tour, the 5-day tour and the 6-day tour; the latter is not available due to the COVID-19 pandemic.
On the way to Ciudad Perdida, you will not only have the opportunity to connect with nature, but you will also be able to get to know and interact with the indigenous cultures that inhabit it (Kogui, Arhuaco, Wiwa and Kankuamo), as well as learn about the terraces, canals, ceremonial areas, among other aspects of pre-Hispanic Tayrona architecture, created by them in ancient times.
---
If you want to visit Teyuna, we invite you to read this complete guide to go to Ciudad Perdida that includes everything you need to know and take with you.
---
Tierradentro Archaeological Park
This park is located between the municipalities of Belalcázar and Inzá, in the department of Cauca. It was declared a World Heritage Site by UNESCO in 1995.
If you decide to visit this place, you will have access to a pre-Hispanic necropolis more than 1,400 years old. You will also be able to observe a group of hypogeum (subway collective tombs) up to 9 meters deep, carved more than a millennium ago.
This park is grouped into five zones:
– Alto de Aguacate
– Alto de San Andrés
– Segovia Hill
– Alto del Duende
– El Tablón.
Tierradentro also has 2 museums, one archeological and one ethnographic.
.
San Agustín and Isnos Archaeological Park
It is located in the municipality of San Agustín in Huila. Like the previously mentioned archeological parks in Colombia, this one was declared a World Heritage Site by UNESCO in 1995.
This park has a large collection of funerary monuments carved in stone; you will find tombs, statues, columns, terraces, among other sculptures and environments. In the past, this region was considered sacred, so they made pilgrimages to the park to venerate their dead.
It is worth noting that, in itself, all of San Agustin is a place where you can enjoy the culture and history behind this park and its inhabitants.
To tour the park, you will need 4 hours; however, there are options for tours of more days to make a complete tour of San Agustín; including the San Agustín Archaeological Park, the tourist ring and other archaeological zones of the place.
.
Santa Maria de La Antigua del Darien Archaeological and Historical Park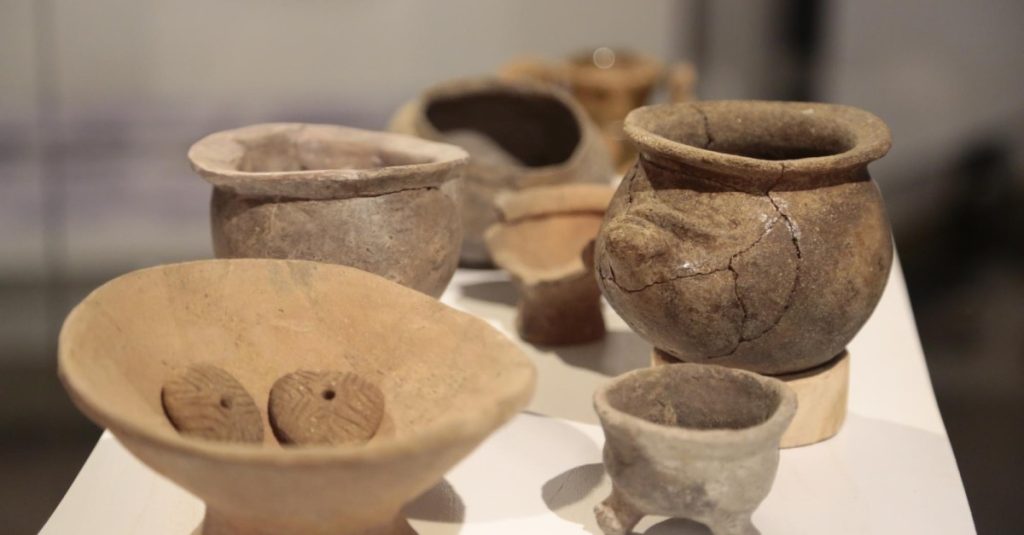 This archeological site is located in the municipality of Unguía in Chocó.
In this park are the vestiges of the first city founded in America by the Spaniards in the sixteenth century.
Despite being so old only until April 2019 it was inaugurated and recognized as one of the archaeological sites in Colombia; this happened 6 years after the expedition that allowed the discovery of all the pieces that today are exhibited in this Park.
Among the elements recovered in the archaeological investigations are diverse elements, among those a silver real and a lot of archaeological material that has not been classified yet.
.
The above are the main parks; however, Colombia has other parks and protected archeological areas.
---
Related posts:
.
---
Enter our social networks to see more images and videos about the Lost City and other tourist destinations in Colombia such as: Gotsezhy, Minca, Tayrona Park, Cabo de la Vela and Punta Gallinas