The sandboarding is a sport that consists on sliding through the dunes or the hills of sand on a special table, it is something very similar to snowboarding (on snow) with the difference that it is on the sand. This activity belongs to the category of extreme sports due to the increase of adrenaline experienced by those who practice it.
The beginnings of sandboarding are diverse, it is said to have started in Brazil by surfers who could not practice their sport on days when there were no waves. Even in the dunes of Europe when skiing and snowboarding started to reach the highest point, and when the winter seasons were over, snow sports fans were looking for any habitat with slopes and the closest thing to sliding in the snow. Today it has taken many followers around the world.
SAFETY FIRST
-It would not be a bad idea to get a helmet, knee pads and elbow pads to prevent a violent impact, although, this is according to your preference, if you fall, the sand is soft and flexible enough, but be careful, do not break your leg.
-Get some wax. This will have to be reapplied according to the instructions given by the guide.
– In terms of clothes, shorts and a T-shirt are perfect, do not forget the bathing suit, maybe you get to fall into the sea. – You can also use a normal snowboard if you have one; however, be aware that boards made especially for sandboarding come with different types of wax, and for different types of sand and climate so you can have a better performance. You can certainly exchange the straps and boots for each sport. [8] Consider renting a table before buying one. In that way, if you do not like it you will not have spent a lot of money. Try as many times as possible.
Practice…
Practice on a small sand hill with very little slope. If you have already practiced snowboarding or skateboarding, the balance will probably seem easy for you and the feeling will not be as strange for you as it will be for a beginner. But if you are a beginner, do not worry, since you will soon understand how to do it. It is not that difficult. Find a small dune or sand hill and make sure it is not too steep because you will probably have to spend some time just getting used to maneuvering the board before you can deal with steep slopes and falls.
The best kind of dune is the one that is covered with dry sand. Wet sand will stick to the board making it to stop or slow down, which frustrates the purpose of going fast. If by any chance you feel that you are getting into trouble try to sit down.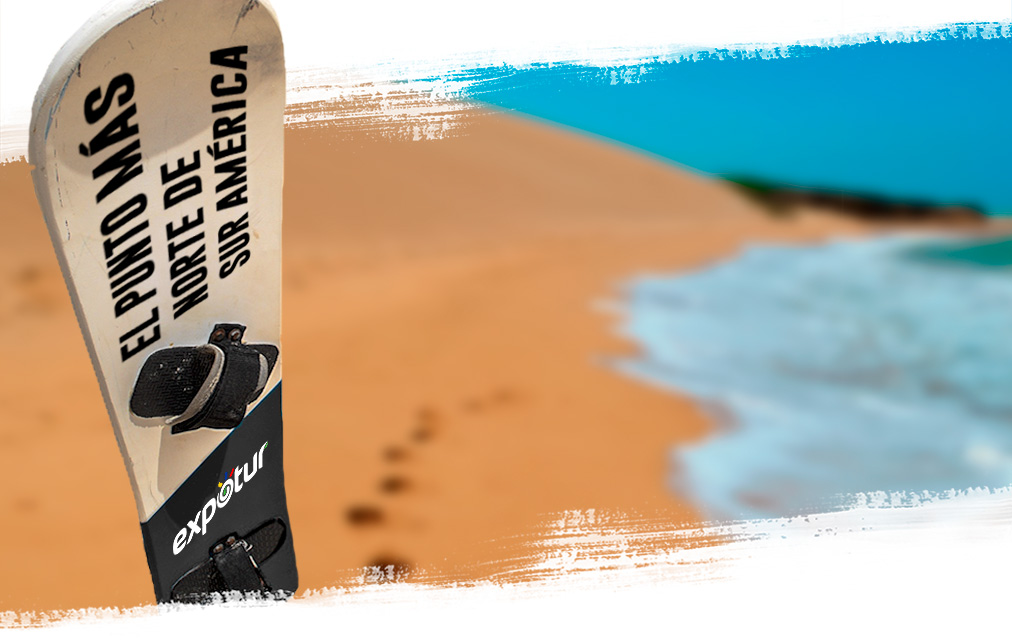 Improve your technique.
Repeat the previous exercise, but this time try to do it with your toes instead of your heels. After fastening your feet, turn around and put pressure on your fingers to stabilize yourself at the top of the hill. Remember not to exert too much pressure or you will fall. Remove the pressure from the toes to start going down the hill. If you are going too fast, put pressure on your fingers or stop.
Make new tricks.
Learn how to do new tricks with the board, as you improve your balance and achieve control over the board, start learning sandboarding tricks. There are many different tricks that you can perform such as 360 turns, 720, back flips, rodeos and switch blind 180. Once you are good enough with the board and acquire the correct speed you will be the best, a professional yourself.
BY LAST…
Practice the previous steps until you feel comfortable with your technique. Then, move to a larger or steeper hill of sand. Master the steeper hills gradually until you feel completely comfortable with what you do. And do not forget to have fun! Let yourself be carried away by the adventure, experience and feel how the air and adrenaline runs through your body; it will be a sensation that will make you feel alive.
After taking into account all these steps, you can make real this adventure in the magical and amazing Guajira, undoubtedly a place you will fall in love with; which is not only for visiting since you can also enjoy this unforgettable adventure in the desert. You only need a board and a good sand track for practicing sandboarding, this is your chance for taking advantage of the best experience full of emotions in the desert that Expotur has brought for you.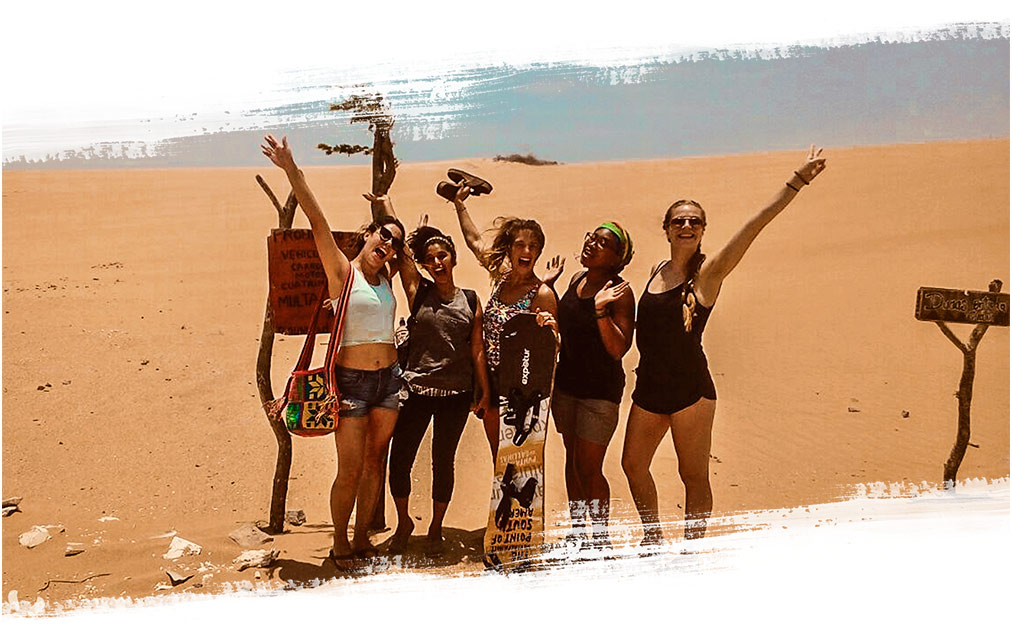 Finally…
Do not worry about the board because we can borrow you. Right at the northernmost point of South America is where the peninsula of La Guajira is located. You can only cross the desert of Alta Guajira in a 4×4 truck going for a couple of hours starting in the mountainous area of Macuira. After all this tips you can easily slide to this incredible adventure in the desert next to the Caribbean Sea with a wonderful view.
---
Enter our social networks to see images and videos about Sandboarding in Colombia.