Aracataca is a municipality in the Magdalena department, Colombia, just an hour and a half from the Santa Marta city. It is the ideal place to meet, learn and have fun while touring its colonial architecture. The most interesting thing about this place is that it has become a total tribute to the Nobel of literature Gabriel Garcia Márquez. In this blog, we will tell you everything you need to know to go to Aracataca and enjoy this adventure to the fullest.
.
How to get to Aracataca?
You just have to go to the transport terminal of the city of Santa Marta and take a bus, which charges 12,000 to 14,000 pesos per ticket per person, will depend on the transport company you choose. Currently the only ones that offer the transportation service to Aracataca are Cootacar ($ 12,000) and Berlinave ($ 14,000).
On the other hand, if you are closer to the city of Barranquilla, there you can also take a bus via Aracataca for only 17,000 pesos and it will take 2 and a half hours to arrive.
Remember to get off the bus in Las Palmas, where the message I LOVE ARACATACA is located.
.
Curious facts about Aracataca
For lovers of reading and culture, this is the ideal place to document yourself, Aracataca is a place full of history, its streets are a lively representation of the books written by his nobel of literature Gabriel García Márquez, son of this cozy land; also of the photographer and cartoonist Leo Matiz Espinoza.
Places you cannot miss in Aracataca
Among the most representative places to meet in Aracataca are:
Gabriel García Márquez House Museum
The entrance has no cost, but a small donation is requested for its support. Visiting hours are Monday through Saturday from 9:00 a.m. at 1:00 p.m. and from 2:00 p.m. at 6:00 p.m and on Sundays from 9:00 a.m. at 2:00 p.m.
.
The Telegraphist's house
The national postal administration Telegraphist's house is one of the historical and cultural heritage of Colombia. Eligio Garcia, father of Gabriel Garcia Marquez, worked here. Entrance is free.
.
Gabriel Garcia Marquez Public Library
This library, like most places in Aracataca, pays homage to Gabo. It was built to encourage opportunities for exploration, innovation and creativity, mainly in young people.
.
Municipal Library Remedios La Bella
You can enter it free. In this library, you will find a playroom, computer room with internet access and some works by talents that stand out or have stood out in the community.
.
Remedios La Bella Statue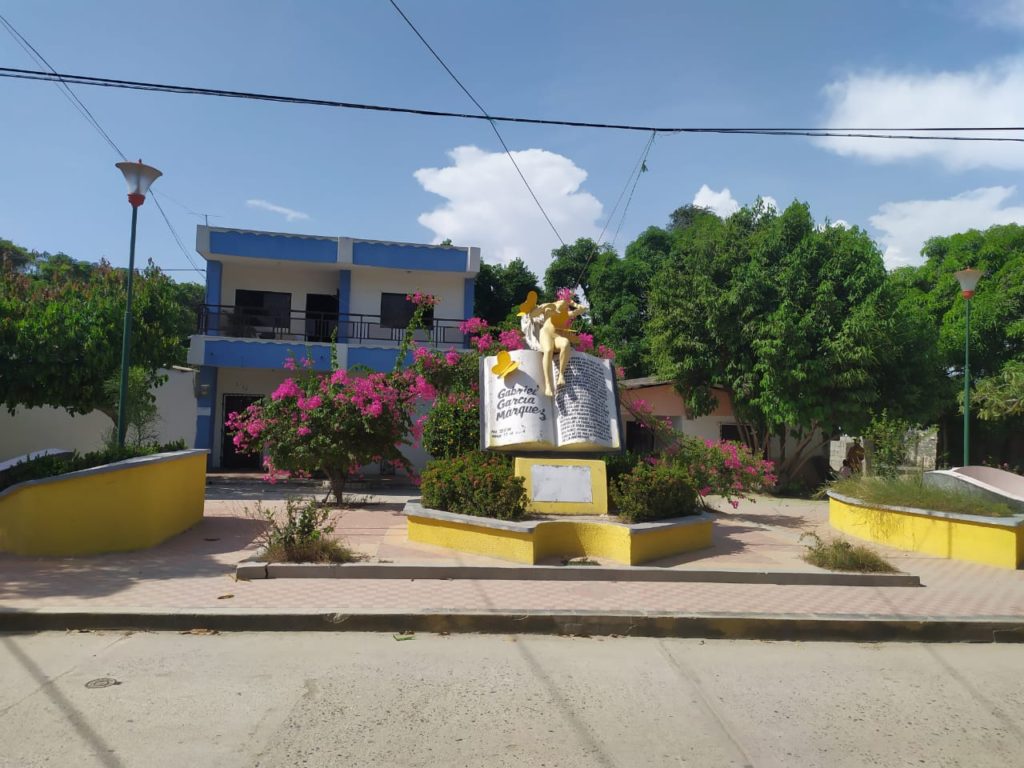 Located in the square of Aracataca. Remedios La Bella is a character narrated in the book One Hundred Years of Solitude by Gabriel G. Márquez; which is not only mentioned in this municipality but internationally. Thanks to the history of this book, Aracataca is also known as MACONDO.
.
Railway Station
In Aracataca they also have the famous old railway station that until recently, in 2011 was put back into operation again for the enjoyment of tourists; so they can tour the town and compare it with the beautiful stories of their literary writer.
.
Macondo Linear Park
It is diagonal to the sign I LOVE ARACATACA. In addition to the impressive and artistic set of murals in it, in this place there is an acequia (old irrigation canal), which is used as a pool and in which anyone visiting Aracataca can take a bath to cool off a bit.
.
Plaza Park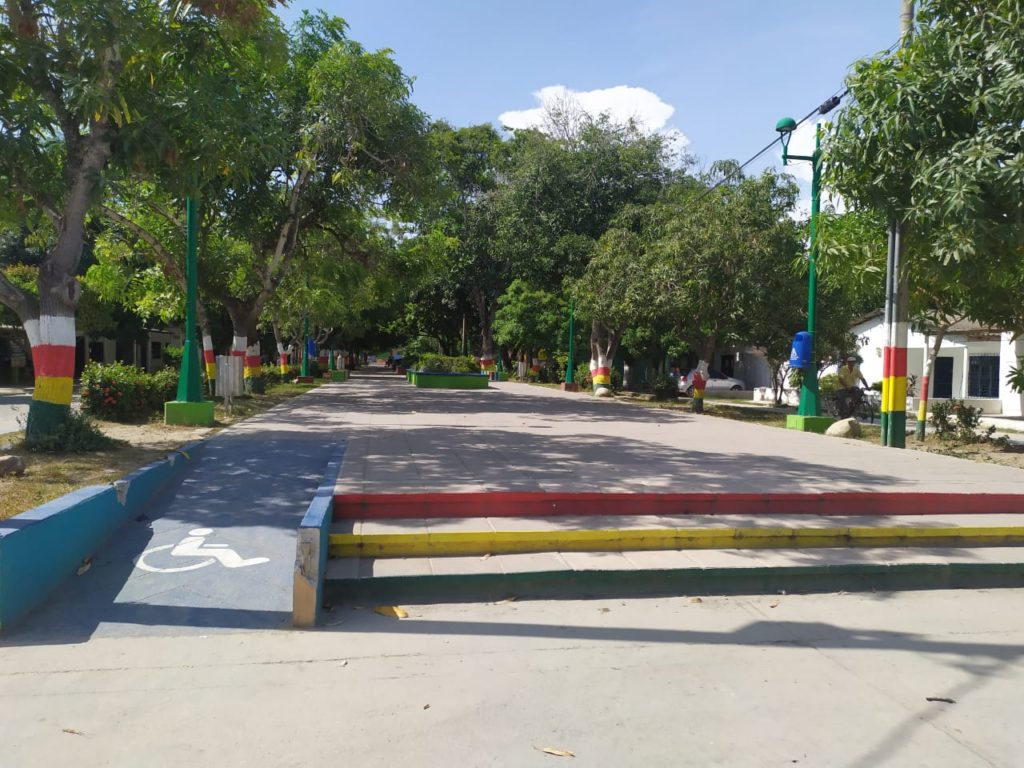 The real name of this "park" is Plaza Ayacucho, another of the emblematic stages of the beautiful Aracataca.
.
San José Church
This church is the Architectural Heritage of the Nation. It is worth going to meet her.
.
Ask also about The Street of the Turks and the Masonic Lodge, they seem very interesting.
.
It is important that you know that the admission to all these places is free. You just have to take into account the visiting hours that are: Monday to Saturday from 9:00 a.m. at 1:00 p.m. and from 2:00 p.m. at 6:00 p.m. and on Sundays from 9:00 a.m. at 2:00 p.m.
.
What to do at night in Aracataca?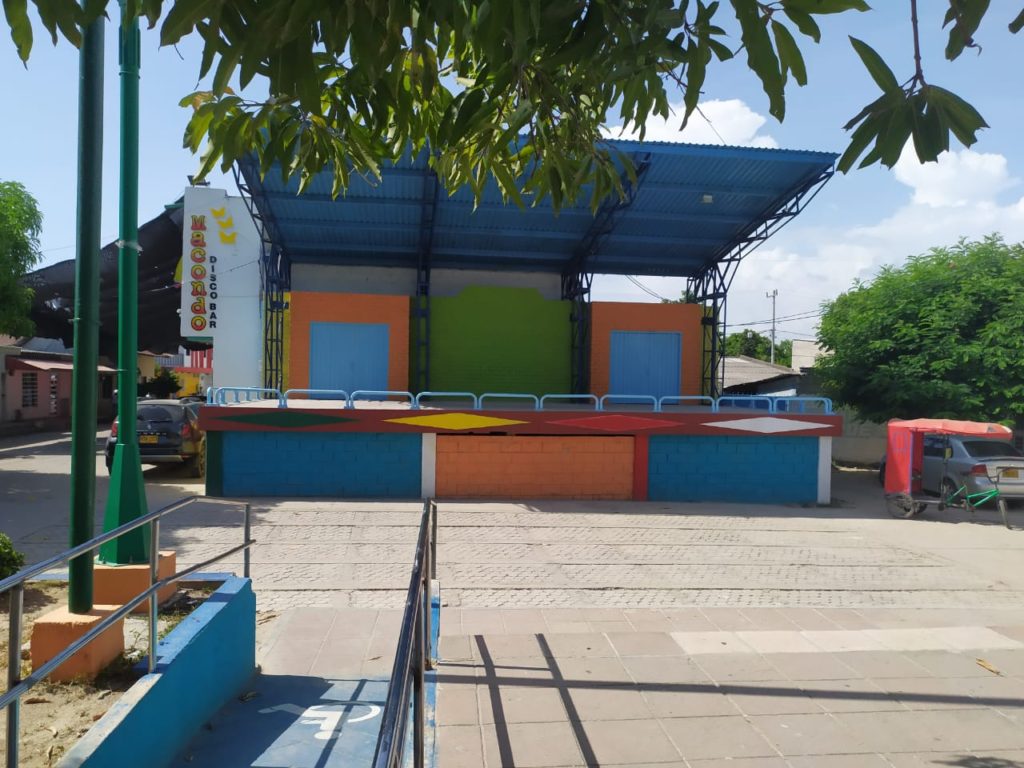 If you decide to spend the night in Aracataca and want to have some fun, you can go to some bars that are in the place, the most recommended by tourists are: Casa e tabla de Macondo, La Leyenda -Café Bar. If what you want is dance a little you can go to Macondo Disco Bar.
.
Lodging in Aracataca
In Aracataca there are different hostels and hotels where you can stay, it will depend on the budget you have. Always remember to check the opinions of other travelers online so you have an idea of the conditions, amenities or benefits of each place.
.
What to eat in Aracataca?
This town is well known for being an area rich in banana and African palm plantations; therefore, they have a lot of green banana and palm oil production; turning your typical dishes into something 100% organic, which makes its meals delicious and a good option to eat healthy, enjoying the flavors of Mother Earth.
Cayeye
The guineo cooked with cheese or its famous name: cayeye is a complete delight; the soft texture that causes the crushed butter and more grated cheese is a delicacy that has nothing to envy to large or famous restaurants.
Sancocho
Creole chicken, fish or mondongo sancocho are also a delicious option and more if they are made in a wood stove.
Peto, bollo y pastel
The Peto, as a cold or hot drink, the cassava bun and the rice cake with meats, are inevitable on a cataqueño (person from aracataca) table.
.
Climate in Aracataca
Aracataca has a tropical climate, manages a temperature between 33 ° to 36 °; therefore, prepare to be well hydrated and take care of the sun. Do not forget to wear a hat, glasses and sunscreen, since 11:00 a.m. at 3:00 p.m. There is more exposure to the sun and you will feel a bit dense breeze.
.
What kind of clothes to wear to Aracataca?
No doubt cotton clothes, very fresh, garments with light fabrics. If you are a woman, wear soft dresses, shorts, t-shirts; wear sandals without heels or preferably tennis; if you are a man, wear shorts, sweaters, even nightgowns and guayaberas if you want to be elegant one night.
.
In Aracataca everything is close, but in case you want a vehicle to transport you, you will find mototaxis or bicitaxis worth $ 2,000 thousand pesos.
---
Related posts:
---
Enter our social networks to see images and videos of tourist places in Colombia. We mainly invite you to visit Minca, Tayrona Park, Lost City, Gotsezhy, Cabo de la Vela, Punta Gallinas and other destinations in Colombia