The quarantine continues and our desire to know the world as well. That is why in this blog we will take you to know the history of different places and iconic characters, through a virtual tour of some online museums that will surprise you.
.
Top 10 online museums to visit during quarantine.
On the internet you will find many articles that offer you the experience of a virtual tour, but they are a photo gallery or a video. In this blog we will share the online museums that really have the 3D navigation tool.
.
Louvre museum – France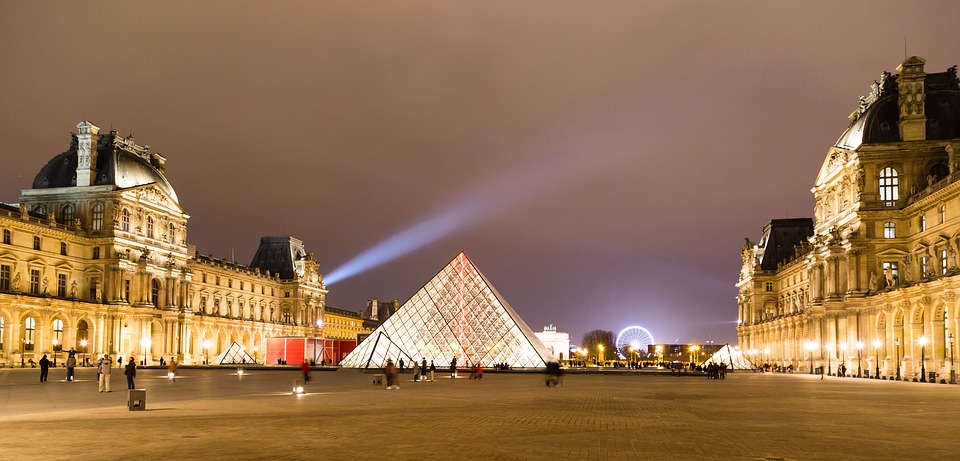 All of us have the idea about traveling to France, discover Paris and visiting the largest art museum in the world. Unfortunately, many of us have had to cancel our plans due to the coronavirus pandemic. However, this museum has the option of taking a virtual tour in 6 specific spaces:
The Advent of the Artist.
Power Play.
Body in Movement.
Founding Myths. From Hercules to Darth Vader.
Egyptian Antiquities.
Galerie d'Apollon.
A beautiful view of the gallerie's roof. See a virtual tour.
.
You can zoom if you want to see the image better or the question mark to see more information about the painting or sculptures. To be able to interact in some of the rooms you must install Adobe Flash.
.
Museum of Art – United States
This National Gallery of Art located in Washington D.C., is part of the ten most visited art museums in the world. It has a wonderful collection that you can appreciate in the online tour provided by its official page. On the virtual tour you will find circles that will allow you to read more information about the paintings. Such information appears only in English.
.
Smithsonian National Museum of Natural History
The Smithsonian Institution is the world's largest museum, education and research complex. Most of its facilities are located in Washington D.C. and some others are located in New York, Virginia and Panama (the only Smithsonian center located in Latin America).
In the tour of this online museum you will find the option of visiting 5 different spaces. We recommend you see them all.
.
Vatican Museums, Vatican
Visiting this museum would be a dream come true for any Catholic. If you have always wanted to go, but have never been able to do it, on this virtual tour you will be able to observe the majesty of the Sistine Chapel. Special recommendation: turn on audio.
For this online trip of the museum you must also have Adobe Flash installed.
.
Dalí Theater-Museum – Figueras
This museum is located in the city of Figueras (Catalonia) and it is exclusively dedicated to the work of Salvador Dalí. On this virtual tour you will find many majestic pieces of art by the artist. Start the tour in this online museum and find out by yourself.
.
Museums in Mexico with virtual tour
We could not finish this blog without including some online museums in Latin America, which include different pieces of art by national and international artists. We hope you enjoy it:
.
Frida Kahlo Museum
In the Blue House, as this museum is also known, there are personal objects of the artist. It has 13 spaces that you must select one by one and set off the panoramic view with the mouse.
Start tour of the museum online.
.
Museum of Modern Art – Mexico
It has 4 spaces. Start online tour.
.
Palace of Fine Arts
It has 3 levels. Go to virtual tour.
.
.
National Museum of San Carlos
It has two floors (upper and ground). Go to the virtual tour.
.
Old College of San Ildefonso
Although it has 3 levels, the virtual tour is only available for 2 floors. Go to the virtual tour.
________________________________________
Write us in the comments, which of these online museums was your favorite!
---
Related Posts
.
.
.
.
---
If you want to enjoy beautiful landscapes during quarantine, we invite you to enter our social networks. You will find images and videos of places such as Ciudad Perdida, Minca, Tayrona Park, Cabo de la Vela and Punta Gallinas.