Minca is a beautiful little town in the foothills of the Sierra Nevada de Santa Marta. All the tourists that visit this place affirm that it is worth knowing it and spend at least two days to complete the list of activities to do in Minca.
How to get to Minca in the Sierra Nevada?
The first thing you must do to get to Minca is to take a bus from anywhere in Santa Marta where you are, to take you to the city's Public Market, located on the 11th and 11th streets.
Here you will take another bus that goes to Minca. The value of this is $ 14,000 and it takes approximately 45 minutes to get to the Minca Center.
Lodging in Minca in the Sierra Nevada

Everything will depend on your budget and what you really want to do in Minca: just go to rest or start an adventure in all the places you can meet there. There are several lodgings in the center of Minca, as well as others at 20 minutes, 40 minutes and up to 3 hours walking distance. Some of the most recommended by travelers on TripAdvisor and Booking are: Casa Elemento, Coco Bomgo, Casa Loma Minca, Minca Ecohabs, Hotel Minca – La Casona, Casa Relax – Minca, among others. We recommend you confirm the opinions of the users so that you find the one that suits your needs.

What to do in Minca?
We recommend that you stay at Minca at least two days so you can get to know and enjoy as many places as possible. Despite being a small village there is much to do in Minca. Here is a list of the things you can not stop doing in Minca:
Bird watching in Minca
You can take a guided tour or enjoy bird watching as soon as you walk to the places that we will mention next, especially the trek to Cerro Kennedy.
Casa Elemento
This hostel, in case you are not staying in it, allows you access to the bar, the pool and a giant type of hammock where you can lie down to enjoy the view, you just have to pay the stipulated value for it . Many travelers recommend staying there because being located at the top of the mountain allows a greater view of the Sierra Nevada. If you stay there, get up early so you can see the sunrise, you will not regret it!
Cerro Kennedy in Minca in the Sierra Nevada
Special for those who enjoy hiking or trekking. To reach the top of Cerro Kennedy, it will take approximately 8 hours, if your point of origin is the Minca center. On the way there is a hostel where you can rest if you wish.
Marinka Waterfalls

One of the favorite and most visited by tourists. It is located approximately 1 hour from the Minca center. To access it you must pay a small representative value of about $ 5,000 COP or more depending on the season. Near it there is a bar and a hammock from which you can enjoy the view.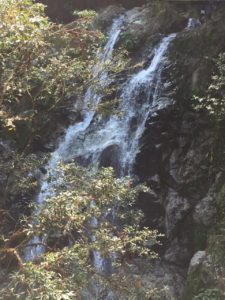 Pozo Azul
It is one of the most known and visited points. It is approximately an hour and a half from the Minca center. At Pozo Azul there are deep areas where you can swim and immerse yourself.
Hacienda la Victoria
It is on the same road to Pozo Azul. Here you can take a tour of the coffee plantations, for this you must pay the stipulated price.
Nevada Brewery
Another place that you can not miss if you go to Minca. It is quite close to the Hacienda la Victoria. This place is famous for brewing coca leaves.
Finca la Candelaria
This tour is highly recommended by tourists. In addition to knowing the cocoa plantations, they offer you a cocoa mask to apply to your face, at the end of the route.
To do the tours in Minca, the only transport service are the moto-taxis, which already have established rates according to the distance and difficulty of the place you go. However, if your physical condition allows it, make the walks and connect with nature.
… And remember, do not leave without trying a good cup of coffee from the Sierra Nevada.
---
Related posts: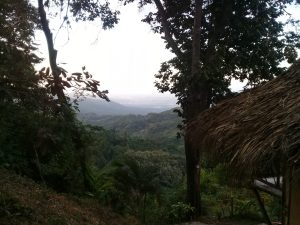 Recommendations to go to Minca
  Museums in Santa Marta Colombia you must know
---
Enter our social networks to see images and videos of Minca and other tourist places in Santa Marta such as Ciudad Perdida and Parque Tayrona.