One of the favorite beaches within the Tayrona Park is Cabo San Juan. In this blog we will show you how to get there, how long the trip is and other details of this tour.
.
How to get to Cabo San Juan?
To get to Cabo San Juan you must make a walk of approximately 2 or 3 and a half hours, through the incredible trails that Tayrona Park offers. Depending on the agency you choose to make the tour the starting point of the walk will vary greatly.
.
How long is the tour to Cabo San Juan?
This tour is done in one day. If you do the tour with Expotur, we have a transport that picks you up at the door of your lodging to take you to the main entrance of the Tayrona Park "El Zaino" and then to the point of Cañaveral. From there it will be around 2 hours until you reach Cabo San Juan. After spending a time of fun and rest on this beach, we will return to the starting point where the transport will be to pick us up and take us back to Santa Marta.
---
More information about the tour to Cabo San Juan
---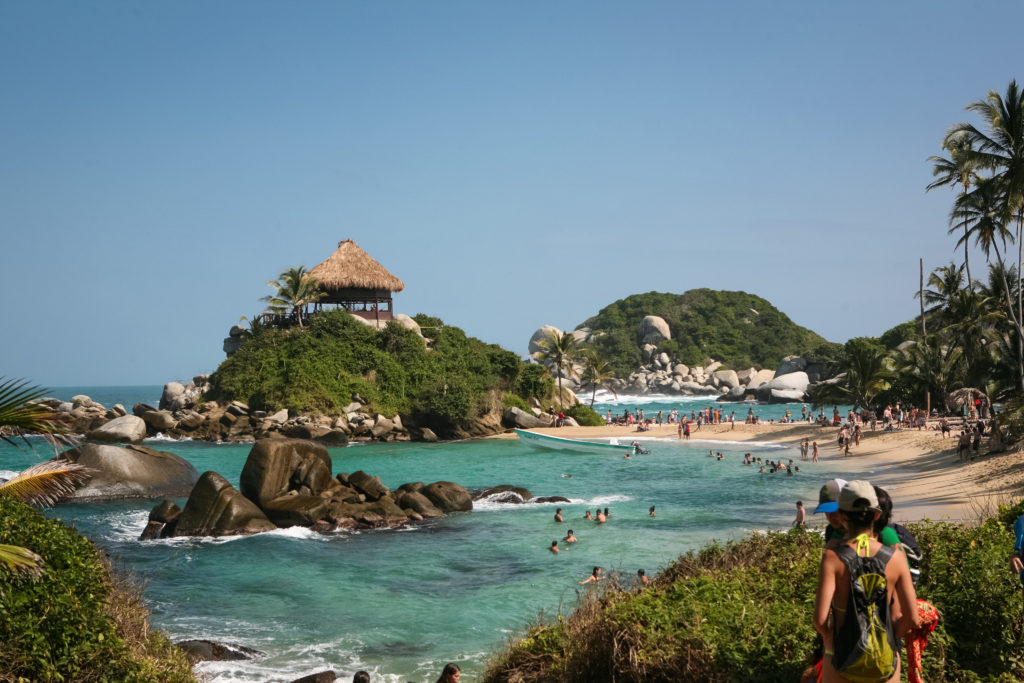 Are there restaurants or should I bring my food?
In Cabo San Juan there is a restaurant. You can take extra money to eat in it or just bring some practical food in the backpack you carry. All depends on your budget.
.
Tips for going to Cabo San Juan
Wear comfortable clothes, shoes suitable for walking, swimwear, sunscreen and a hat or cap to protect yourself a little more from the sun. Bring water to keep you hydrated. Do not forget your original identity document, as it is requested at the Tayrona Park entrance.
There are some tourists who recommend going in the low season, since there are fewer people and you can enjoy your visit more.
---
Related posts:
---
Enter our social networks to see images and videos of other beaches in Tayrona Park and more tourist places in Santa Marta.